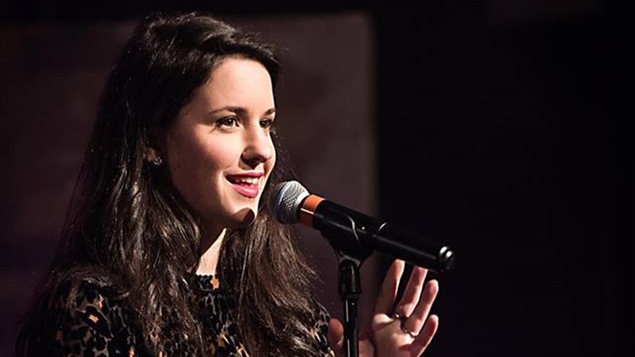 Virginie Fortin
Born and raised in the suburbs of Montreal, Canada, Virginie Fortin had such a beautiful childhood, no one could have predicted that she would turn out to be an artist.
After spending her early twenties studying Hispanic and Russian Literature at McGill University, she decided to try stand-up comedy and it ruined her life (for the better). She did not take long to become a rising star in Quebec's burgeoning entertainment industry. Her success has earned her a spot with the French language Just for Laughs festival for three years running, and Fortin is now a fixture in French Canada's comedy scene. She has been cast in SNL Quebec, the French-Canadian Saturday Night Live adaptation, she is a panelist on Code F, a Quebec alter ego of MTV's Girl Code, and most recently, she has the leading role in TROP a TV comedy on CBC.
In 2014, she toured throughout the province with her critically-acclaimed two-woman performance Mazza-Fortin, with colleague Mariana Mazza. The show was a complete success, selling out 24,000 seats in less than 15 months. While her French career continues to progress throughout 2016, she is also making waves within the English comedy scene. As a result, Virginie was invited to take part in the OFF JFL festival in the summer of 2016.
She presented her show Free the Dolphin at the Edinburgh Fringe in 2016, after showcasing it at Zoofest and Dr. Mobilo Aquafest, an alternative comedy festival in Montreal.
In the meantime, Virginie has kept busy doing shows on the comedy circuit in Montreal, and is looking forward to present her most recent show A Sad Joke About Life, at the Edinburgh Fringe.