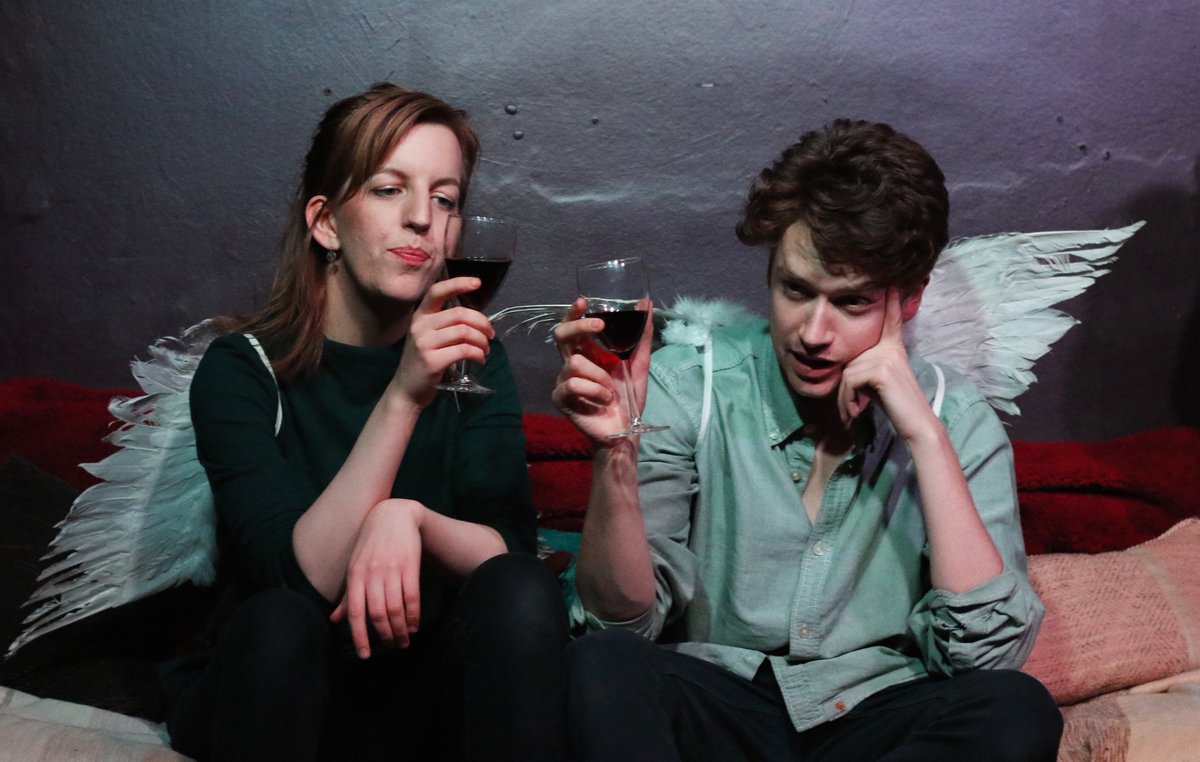 Happenchance Theatre
We are a UK-based theatre company dedicated to making the most of the moment, to being where you're being, and making you feel good for showing up tonight.
Sometimes we'll do a Shakespeare play in a nightclub as a rock gig.
Sometimes we'll do a comedy that will make you cry, and sometimes we'll do a tragedy that'll make you laugh.
Sometimes we'll do something silly about serious things. Like maths.
Sometimes we'll have live music, or movement, or improvisation, or all three, or something else.
Generally what's important is that it's live. And it's silly and fun. It's important you showed up tonight because it's different every night, because we'll make it different for you.