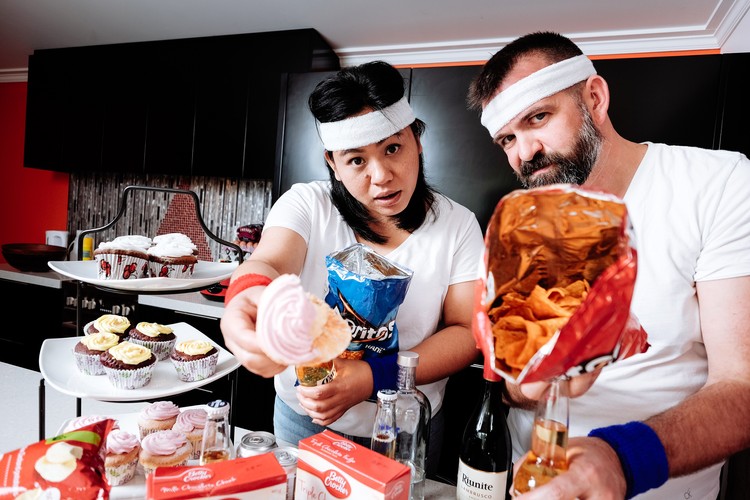 Hangry Americans
Molly Sokhom started performing comedy in 2008 in California and has performed at the famous Punchline in San Francisco as well as other renowned comedy clubs. She has also produced comedy shows in theatres, clubs, and coffee houses.
Molly moved to Wellington, New Zealand in 2014, and has made a name for herself as a trusted performer and MC. She commands the stage: affably and sassily navigating her way through life's awkward moments. She is currently conquering and enacting more highjinx and tomfoolery on stages around New Zealand.
"Sokhom emanates this incredibly lovable quality that had the audience stuck to her words" - Art Murmurs
Neil Thornton has made a big impact on the New Zealand comedy circuit since moving here from New York City. In the United States, Neil was a regular in New York City comedy clubs, and performed in Washington D.C., Provincetown, Fire Island, and the Poconos.
Since moving to Wellington, he has toured up and down the country, entertaining audiences with his battles of understanding Kiwi culture and finding his own identity. He's a regular at VK's Comedy Club and The Classic in Auckland, and appeared in the TV3 comedy special "After Hours."

"Thornton is just a master of the craft of comedy" - Theatreview
"A bold performer with intelligent material. Constantly amusing and thought-provoking." - ruminator.co.nz