Latest News
It's all over for another year - See you in 2015! Free Festival News
Matt Price : The Maryhill Dinosaur FIVE STAR REVIEW
Gigglebeats
Drunk Lion FIVE STAR REVIEW
TV Bomb
Bob Blackman's Local FIVE STAR REVIEW
broadway Baby
Shit of the Fringe Review
Broadway Baby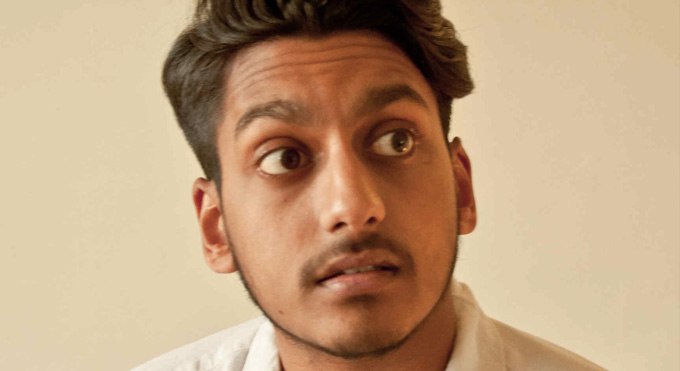 Ahir Shah: Texture Review
Chortle
WE HOPE YOU ENJOYED THE 2014 FREE EDINBURGH FRINGE FESTIVAL!
Sadly, the Free Fringe Festival is over now for another year, our 11th Year in Edinburgh! But do not worry... we will be back in 2015, with shows running from August 6th to 30th - put it in your diary now! (and we'll also be making our annual side trip down to Brighton in May too)...
Have a look at this website to see what we did in 2014 - we had one of our most successful years ever, with some top names in Comedy, Theatre, Cabaret, Children's shows, Music and much more rocking Edinburgh for three-and-a-bit weeks..... Thank you to all of our audiences for coming to see our shows, for all our hard working venues, and of course all of the amazingly talented performers for producing shows with us - all for free!
If you are interested in performing with us in 2015 in Edinburgh, we'll be opening performer applications in late December. You can email us at info@freefestival.co.uk to join our performers mailing list to find out all of the details as soon as the become available, and you can see all of our 2014 venue details here: PERFORMERS AREA (most details will be the same for next year, there will be some updates in December for next year).
In 2014 our shows and performers won: Three Weeks Editors Awards and Malcolm Hardee - and where nominated for Fosters Edinburgh Comedy Awards, Barry Awards, Skinny Comedy Awards and Total Theatre Awards - an amazing line-up of awards and nominations for our selection of shows. .
We also had a hugely critically acclaimed Fringe in 2014, with over 50 five star reviewed shows and 140 four star reviewed shows - which means our free shows are a sign of top quality Fringe shows, while we let performers and audiences experience the freedom of the Fringe, with a chance to experiment and enjoy. Just what the Fringe should be!
Over the coming months we'll be busy talking to performers and selecting some great shows from around the world for you, Free Festival promoters will be seeing shows in London, Brighton as well as visiting international festivals including the Melbourne International Comedy Festival, Adelaide Fringe, Perth Fringe and Brighton Fringe - just to find the best shows for you in 2015! (We get about a bit to make sure you have a great August!). We can't wait to put together another large selection of shows bought to you from all over the world, alongside the best of British talent.
Do come back and check out this site through the year, we'll have all the latest updates - and do search the shows, venues and reviews to see what great shows we had in 2014.... and as always with us, it will all be Free Again - with the performers asking for a donation at the end, so you can get out and see as much of the vibrant, manic, exciting Fringe action as possible. See you in August 2015!
Running The Free Festival costs a lot of money... some of this money is recouped through sponsorship, advertising and our comedy courses... If you would like to contribute and help keep the venues free for acts and audiences, please click button above
Become a Free Festival Venue... If you run a Fringe venue in Edinburgh and would like to either become part of the Free Festival or list your free shows with us, or if you are a new venue looking to have free shows at your venue for the Fringe, click here for some more information...